Mr. Sanjiv Agarwal (Managing Director)
"Our mission will be achieved by a no compromise approach towards quality, innovation and creativity in full team spirit along with financial discipline leading to perfect and balanced motivation visible in each of the teammates behaviour and conduct of business."
Our moto : "Good service is good business"
Mission
Established in the year 1989, Fair Power Age, a highly reputed name today and has successfully established itself as a distributor and stockist of electrical industrial goods and all kinds of safety equipments. Currently our company markets various products in almost all corners of the country. We are an undisputed leader in our field.

We aim to enhance safety, productivity and convenience for our customers through providing best in class products. Foster a culture of mutual trust, respect, teamwork, continuous learning, innovation, challenge and employee empowerment to provide a growth-oriented workplace. Remain flexible and agile, continually adapting to the changing business environment.

Our company devoted around 3 decades into serving electrical industrial goods and all kinds of safety products, i.e. electrical, human, industrial, fire, riot & road safety to industries and individuals as well.

We are associated with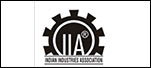 ,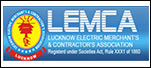 .

We are registered with all concerned government departments.